When creating a blog post, if you'd like to give your post an extra boost in SEO, you have the opportunity to control all the meta data for your blog posts on an individual basis.
First, click on the gear icon toward the top right corner of the page, then click on seo.

From there, you'll see the current meta information that is automatically entered for your post. If you'd like to change the title, description, and keywords, select the Custom radio button under SEO Preferences.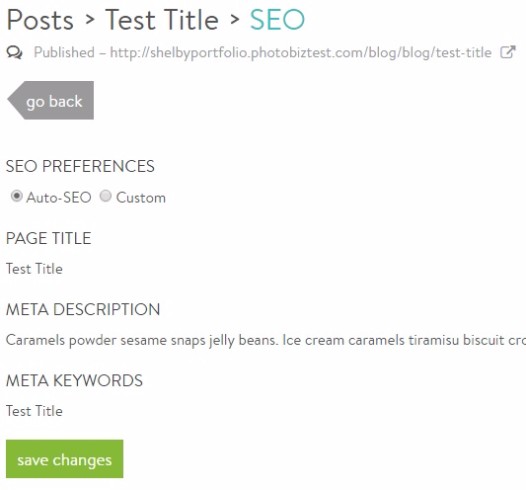 After you select Custom, you'll be able to edit the text in each field: Page Title, Meta Description, and Meta Keywords.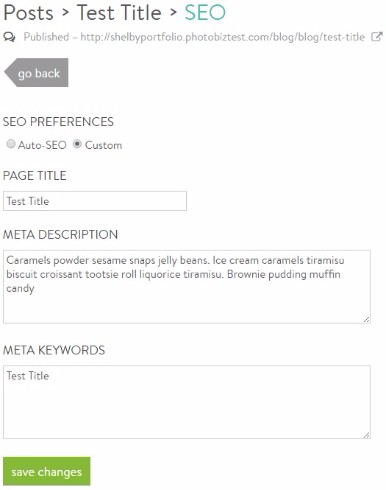 After you've entered all your meta information, click on save changes.
If you'd like more hands-on support with SEO, you can call our Support Team with specific questions.
We also offer our SEO GO SERVICE if you want us to do it for you.