Whether it be a holiday or a big event that you are attending, there will likely be dates your business is closed. The Scheduler allows you to easily set your "Time Off". To do this simply click the "Scheduler" at the top of your Photobiz control panel, mouse over "Availability", and click "Time Off".
Once you click "Time Off" under the "Availability" tab within the Scheduler, you will then be able to add an occasion by clicking the "add" button. From there you can add the occasion, select the date and time when your business will be closed.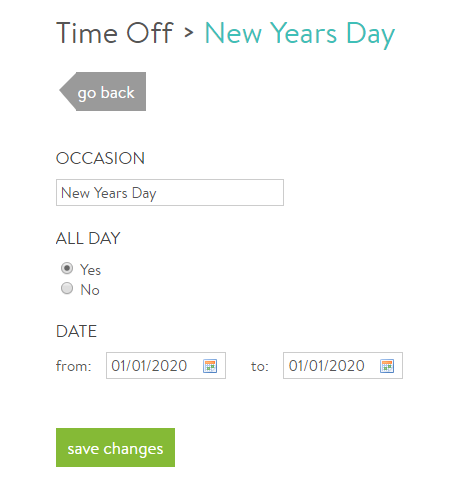 Once you have completed the steps above, your customers will not be able to book the dates you have scheduled to have time off.