Digital packages allow your clients to purchase digital versions of their images in their Proofing event. 
Your clients can download their selected images individually after they submit their payment.
Note: Digital packages are only available for Proofing Events and are not supported with Ecommerce Events.
To begin setting up your digital packages, go to ECOMMERCE, hover over SELL ONLINE, click PACKAGES, and click new package.

You can now choose from the three different package types, select Digital to set up your new digital package and click next.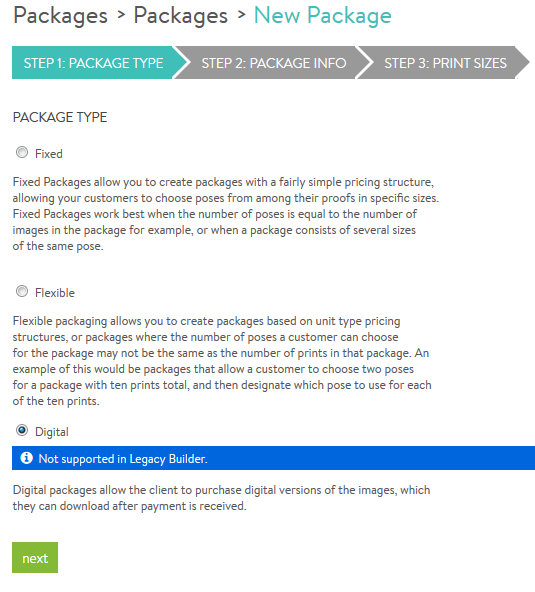 After creating your package, you can proceed to STEP 2 to add your PACKAGE INFO, where you will add the details of your package, such as the package name, description, quantity, price, and resolution type. Click create digital package to finalize package setup.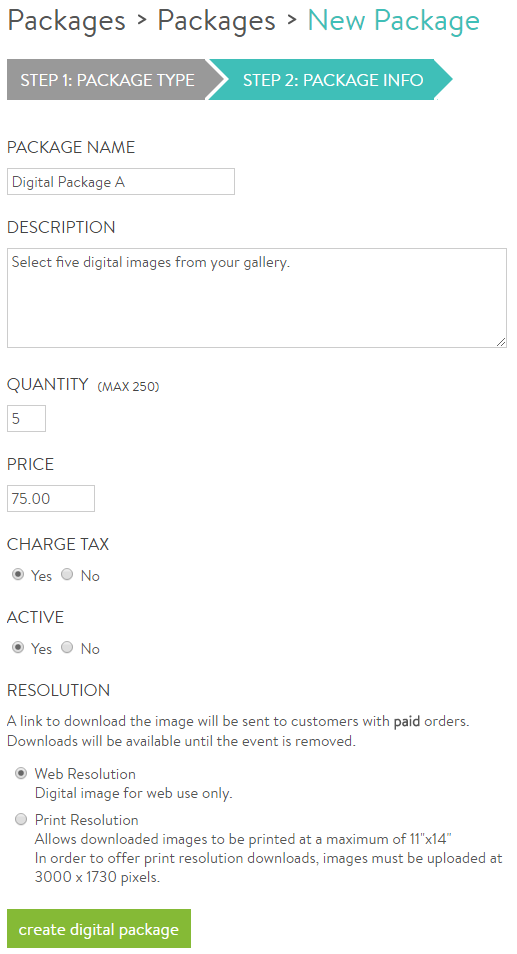 You will now see a new tab labeled IMAGES, where you can add images to represent this package for your shoppers. 
Note: Images added here are for display purposes only.