How To Purchase From Proofing Galleries
* For any additional questions, please contact your photographer.
1. Select Images
When you hover over a photo's thumbnail, you will see a shopping cart icon. You will also see the shopping cart icon at the bottom of the photo when viewing it in the full-screen view. Click on the shopping cart icon to view available purchasing options.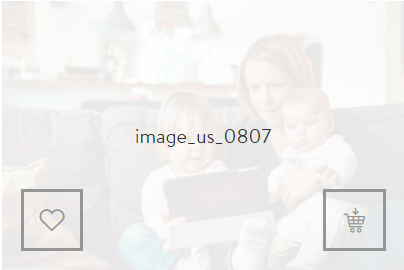 2. Login
You will then be prompted to create an account with your email which will allow you to access your saved cart and selections from other devices. You will only need to enter your email once per session/order.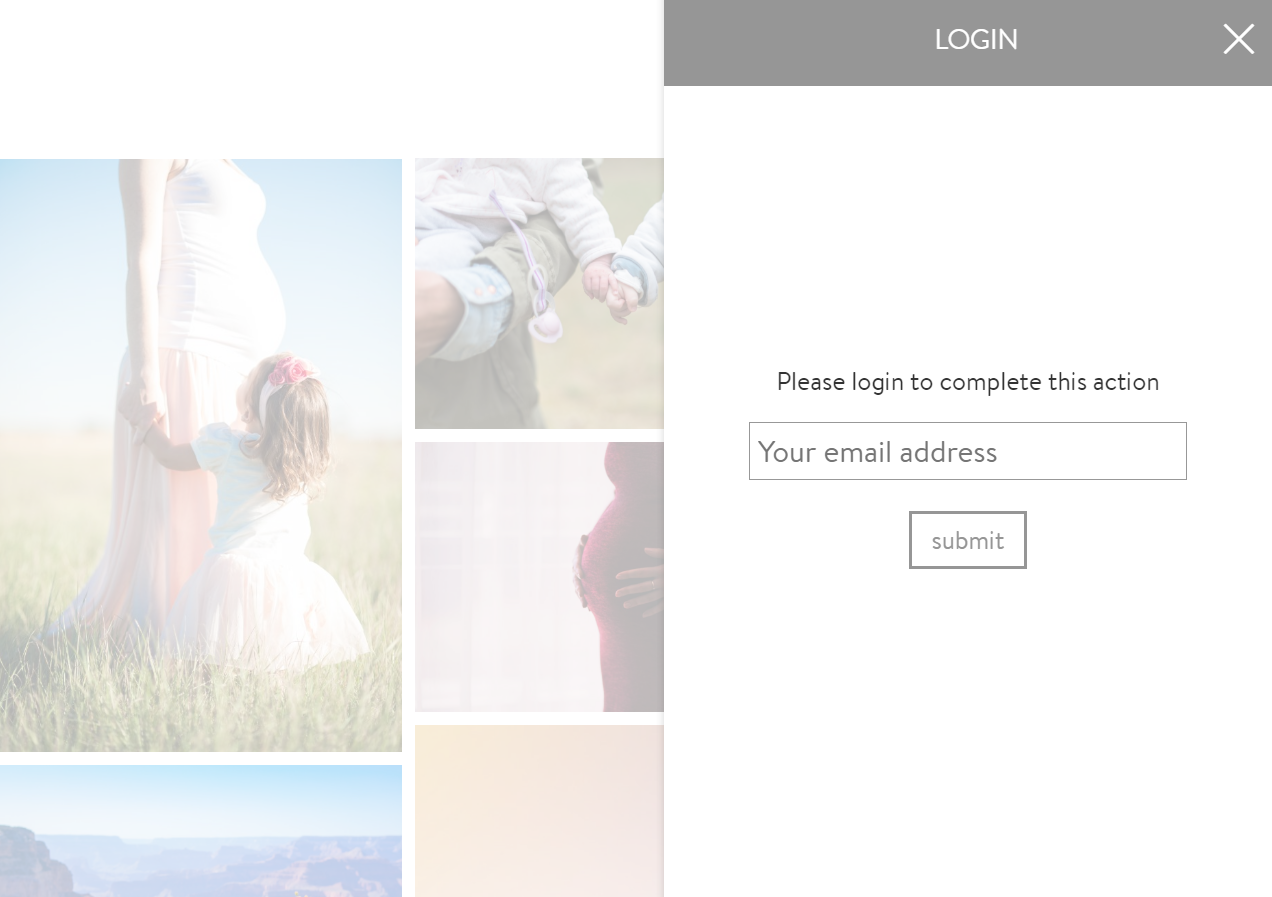 3. Add Images To Your Cart
Once you've logged in with your email, you will see the available purchasing option categories such as "Prints", "Digital Images", "Packages", and/or "Products".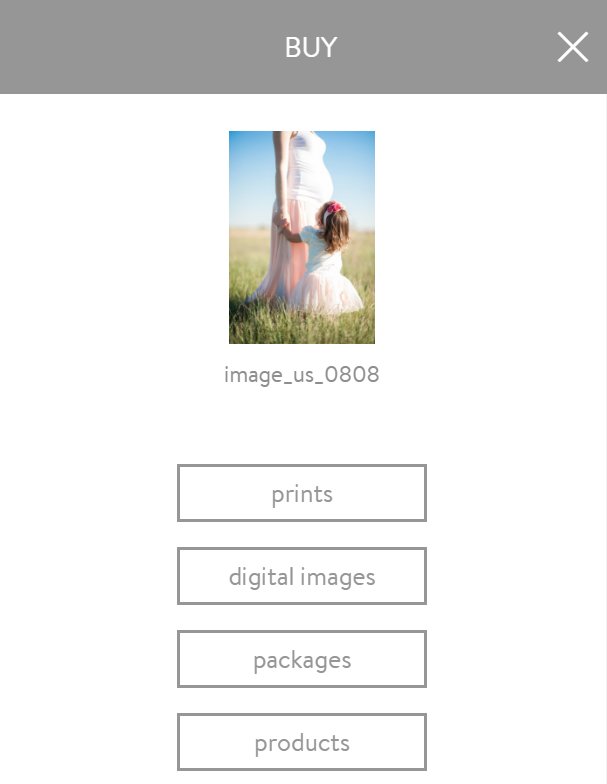 Once you've made a category selection, you will see the corresponding purchasing options. Click on the + icon next to the item you wish to purchase to indicate your image selection for your desired item while also adding it to your Cart. You will see a message flash at the bottom of their side menu that confirms that your item was successfully added to the cart. 

You are then able to continue shopping by clicking "add more images", or proceed to checkout by clicking "view cart". 

If you decide to continue shopping, the system will remember your last location, making it easy and convenient for you to purchase more of the same type of item with your photos. If you wish to purchase a different item, you can click on the back arrow at the top left of the side panel.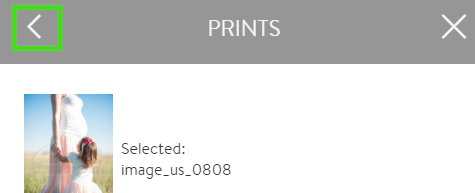 4. View Cart
When you have finished making your purchasing selections, you can view your cart before checking out by selecting the menu icon at the top right of the Proofing Event and then click on view cart which will be either at the top or bottom of the side panel depending on your last interaction.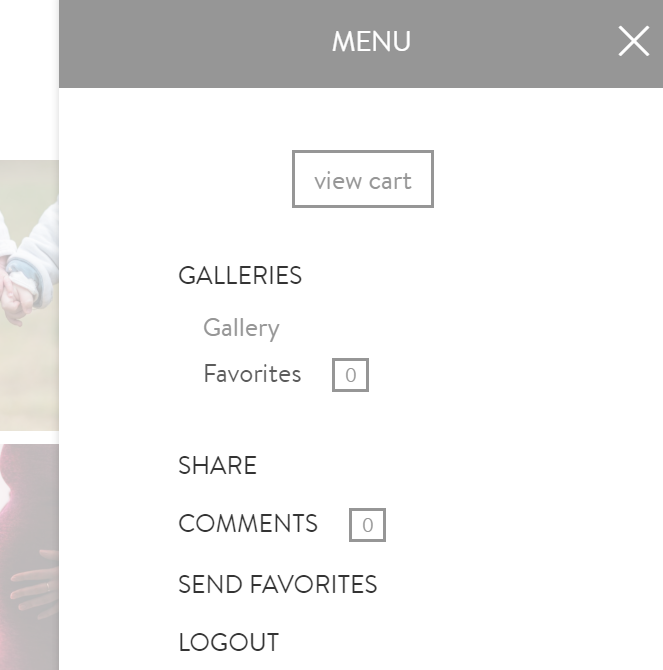 A Simplified Checkout Process
1. Review Cart Items
The checkout process is streamlined to allow you to checkout efficiently. After clicking view cart, you can review and modify your cart items. To delete any items from your cart, select 0 from the quantity drop-down next to the photo/item. If you were provided with a promo or coupon code, be sure to add it in the field provided at the bottom of the cart side panel. When you're ready to pay, click on the secure checkout button.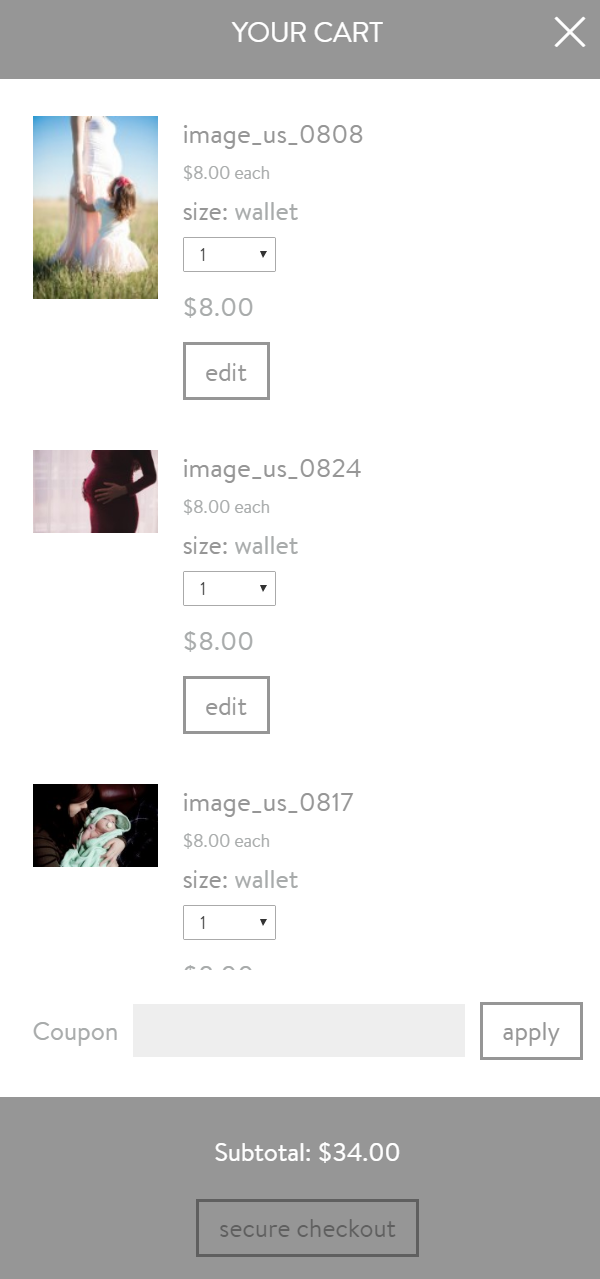 2. Input and Confirm Billing and Shipping Information
 Enter your Information including your name, email address used when you logged into your gallery, and billing and shipping information. Click continue after providing all of your respective information.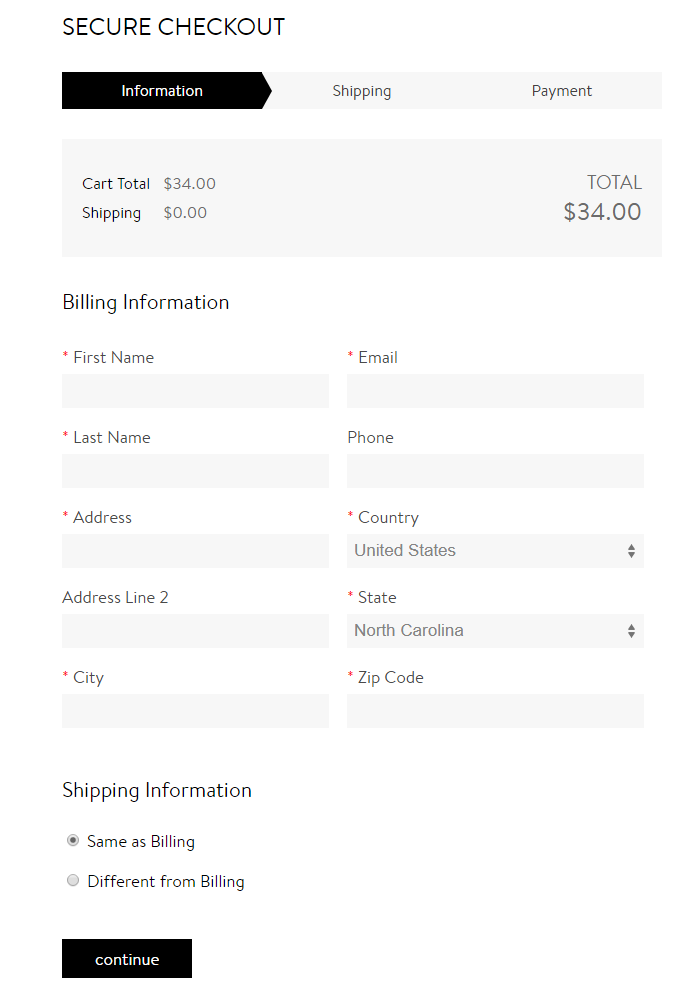 3. Select Shipping Preferences
If you need to make a shipping selection, you will do so on the second step, shipping. This may not be an option for all users. Click continue once the appropriate selection has been made.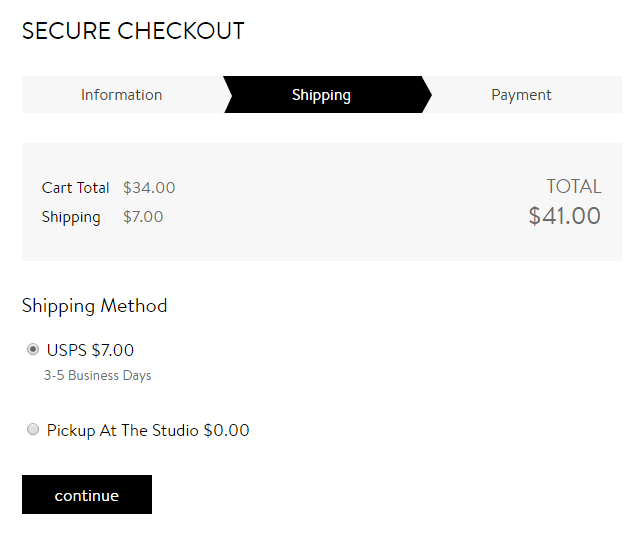 4. Payment
The final step in the checkout process is the Payment tab. You will be able to review your cart and shipping totals, redeem a gift card, respond to a custom checkout option, and select your preferred payment method if more than one is available. Once these selections are made, click on the submit order button to complete your transaction.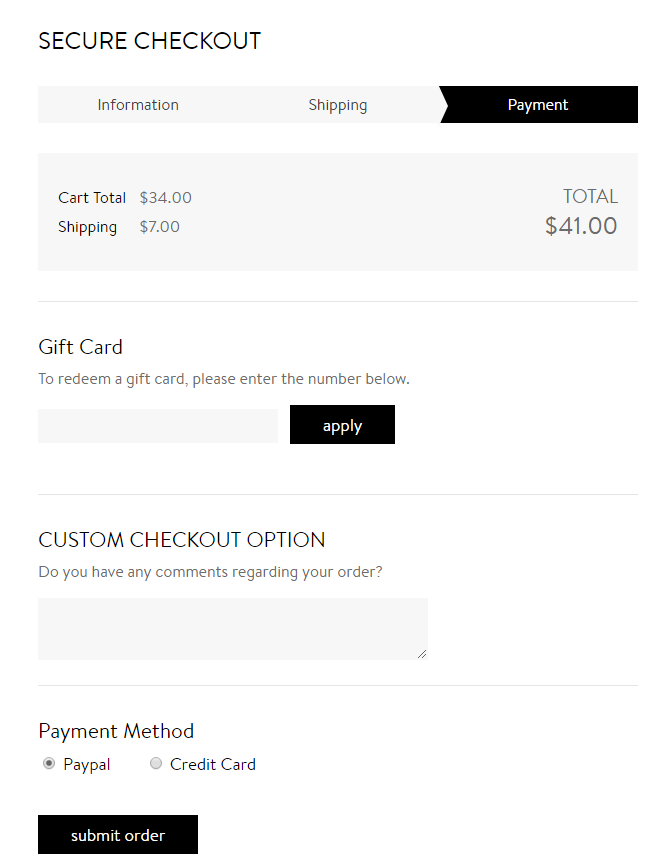 5. Order Confirmation
If you elect to pay using PayPal, you will be redirected to PayPal to complete payment. Otherwise, you will see an order confirmation window, which includes the options to view receipt or continue shopping.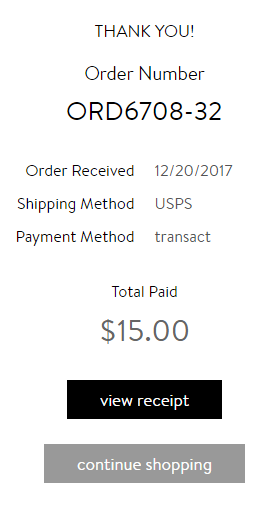 * For any additional questions, please contact your photographer.