Proofing events can be password protected. To see what the password is or make a change to the password you need to access the settings for the proofing event. 
Open the event from the proofing control panel and click on the gear (top right corner).

Here you will see the password and can change it by typing in the password field. Passwords are optional.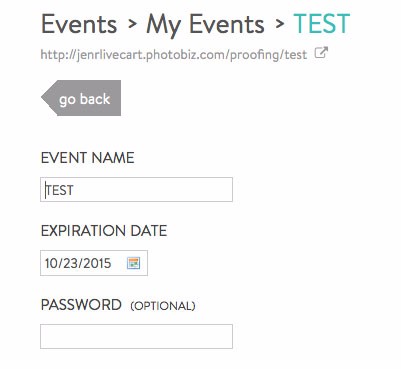 If you change the password, please click save changes.
The password can be entered at yourdomain.com/proofing to directly enter a specific event, or at yourdomain.com/proofing/event-name where customers see a custom landing page for the event before entering. 
Note: If you use the share tools in the control panel to send the event to your customers, the password is automatically included in the link so that they don't have to enter a password.