When customers leave comments on images in proofing events you get an email notification, and it gets tracked in the proofing control panel under activity. 
You can click on an individual's name or email address from the list of contacts (or click on the number in the comments column next to their name). 

You will see a list of the comments the individual left and have the opportunity to reply to the comments. Each comment from your customer also includes a link to view the image they commented on.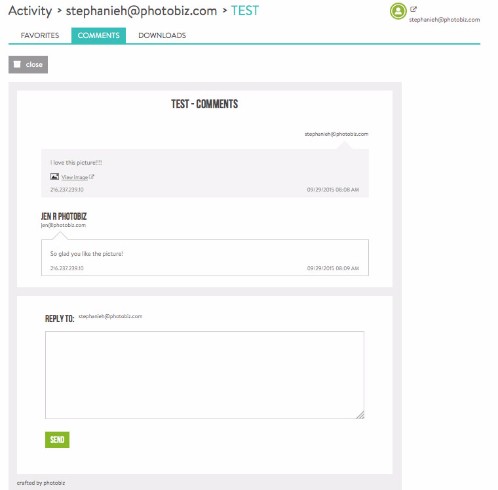 When you reply to the comments, your customer will receive a branded email with your reply. The email and name the reply comes from are the email and company name in your account settings.