To add music to a proofing event, first click on the Proofing icon and click on the events tab. From there, either set up your proofing event if you haven't already, or click on the name of the proofing event you want to add music to. 
Once you're in the event you're adding music to, click on the music icon at the top right corner

This will bring you to a page that will allow you to select up to three different music selections. You can use the music selections we have already provided, or upload your own music to associate with the proofing event.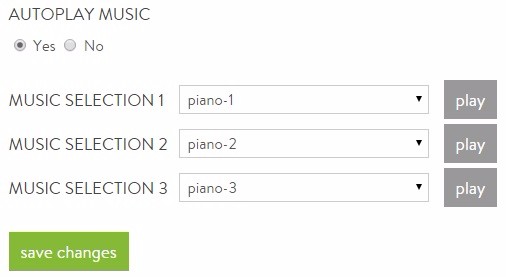 After you've made your selections, make sure to click on save changes to complete the set up.