When you're setting up your new Portfolio or Builder website, there are 15 things we recommend keeping in mind to make sure your website is the best it can be. These 15 tips will make your website more engaging, and as a result, more search engine friendly. This is a great list to look through after you've used the Getting Started guides for the Portfolio or Builder.
See the following infographic and the resource links below for more: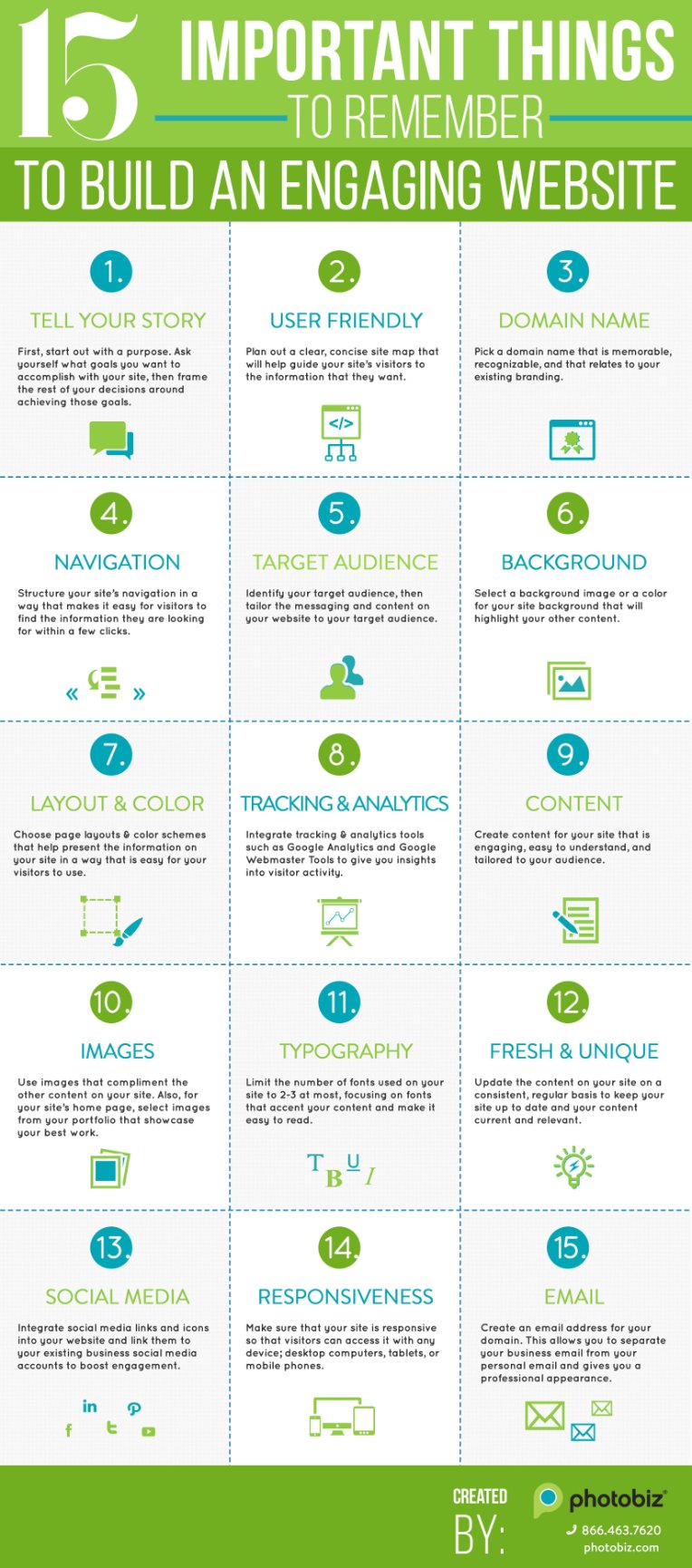 To access a pdf version of this resource, click here.
Below are resource links to some of the topics discussed above if you have additional questions:
Domain: Set up Existing Domain Name or Purchase a Domain Name with PhotoBiz
Background: Choose a background
Color Scheme: Setting up your Color Scheme
Tracking/Analytics: How do I set up SEO?
Typography: Choosing Fonts
Email: Adding a Mailbox