The Splash Intro Page is a landing page that allows you to direct traffic to your website to different outlets or websites you have online. There are many different ways that you can setup your Splash Intro Page, for example, you can use it to link to both your main site and a sub-site, or you can link to your main site and other sites you have such as a blog or your social media accounts.
The Splash Intro Page is available on our Portfolio Sites.
Below is an example of a Splash Intro Page that links to sub-sites: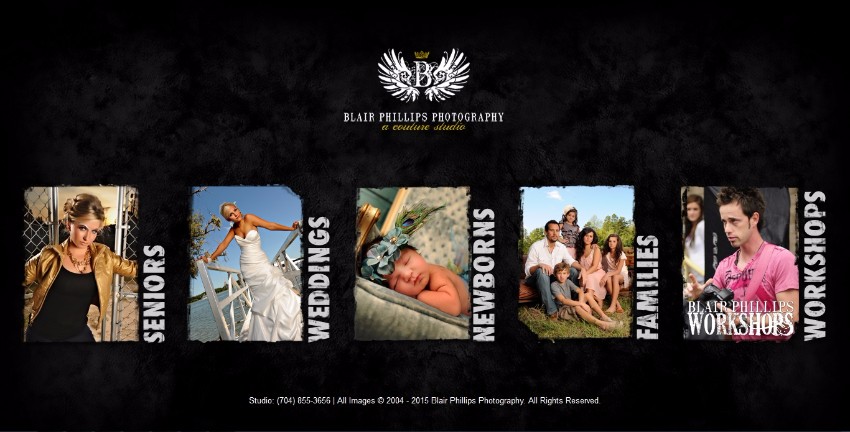 To customize your Splash Intro page, first click on the Portfolio icon at the top of your control panel and then click on the Splash Intro tab. 
To get started, click on the Page Settings tab.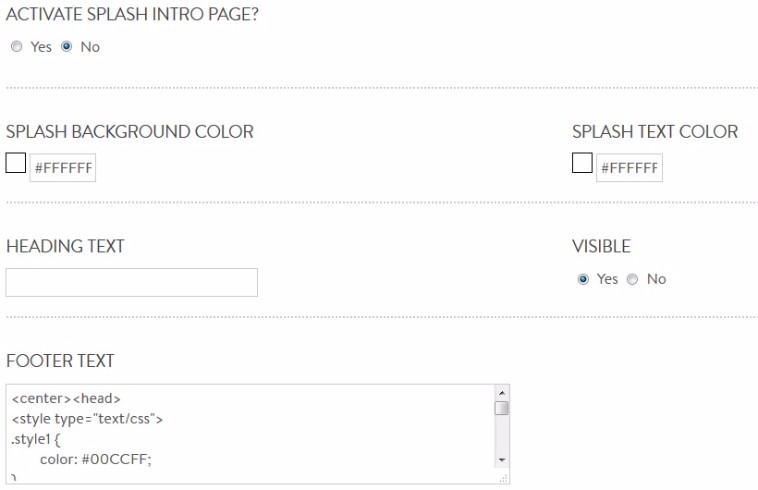 Activate Splash Intro Page?: This setting will allow you to turn your Splash Intro page on or off. If you want to use your Splash Intro page, make sure to put this setting to on.
Splash Background Color: Allows you to choose a solid color for the background of your Splash Intro page.
Splash Text Color: This color setting controls the color of all the text on your Splash Intro: both the heading text and the footer text.
Heading Text: Text that appears above your Intro Links. If you upload a logo, this text doesn't display.
Visible: Makes the header text visible or hidden.
Footer Text: Text that will show below your Intro Links.
Once these settings are complete, you'll need to set up links on your Splash Page to direct your viewers where you want them to go.
To start, click on the Intro Links tab and click on new link. 
From there, enter the link title and choose the type of link you will use under link to a web page.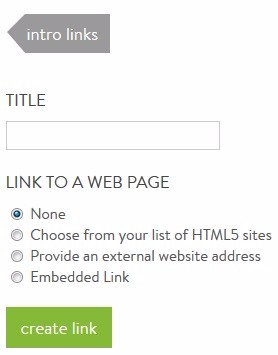 After the title and link are entered, click on create link and you will be able to upload an image that will be associated with this link.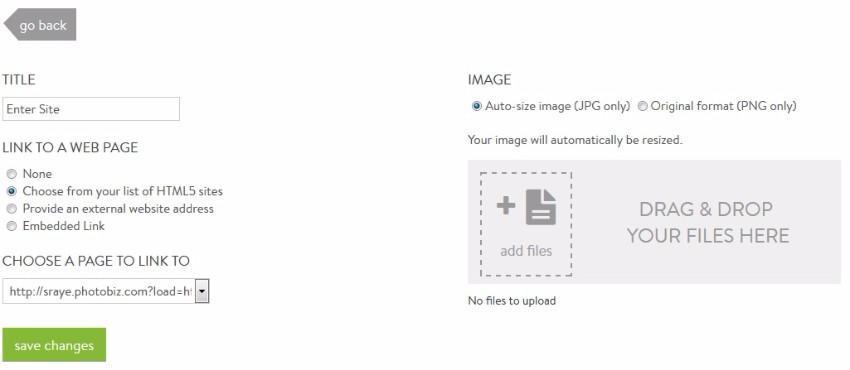 Click on add files and select the image you want to associate with this link and click on upload. When you're done setting up the link, click on save changes. 
Click on go back and repeat these steps to create the number of intro links you need.
Once your page settings and intro links are completed, you can continue setting up your Splash Intro page with a background and logo, if you choose.