It is easy to change which one of your products is associated with your main domain on your account!
To start, click on the menu icon at the top right corner of the control panel, then click on domains. 
From there, you will see a list of your products and domains. Click on the Edit Main button.

After that, you will see a series of radio buttons. Select the radio button next to the product you want to be on your main domain.
If you're upgrading from Flash to HTML5, click the radio button next to HTML5 on this page.
Once you've selected your new main domain, click on save changes.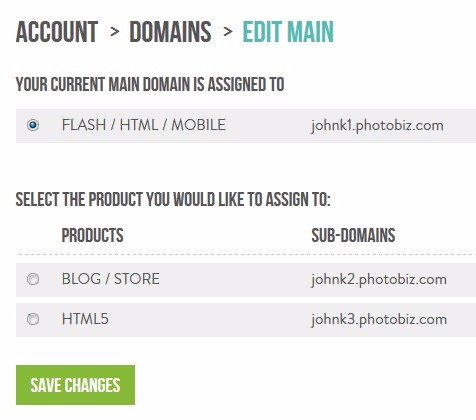 If you've just changed your main domain to a Portfolio site, make sure to go to that site and publish it to make your domain change live.