Add a map block to your website to allow your clients to find you with ease! 
Add your business information such as your business name, address, and city, state, zip code, and country. Increasing the value of your zoom level will zoom your map in, while decreasing the zoom level will zoom your map our. The last option, style, allows you to choose whether your map displays in color or grayscale. Click save changes to apply your selections.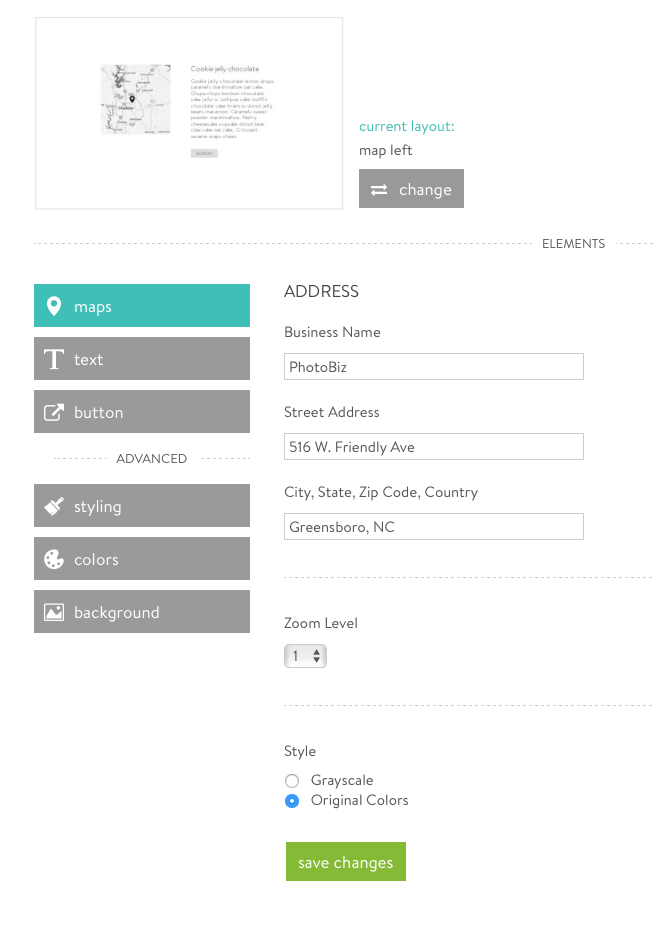 ADD TEXT AND A BUTTON TO DISPLAY WITH YOUR MAP
Adding text along with your map allows you to reiterate your contact information, hours of operation or welcome your clients to your location. You may also include a call to action with a button. Make sure to always save changes!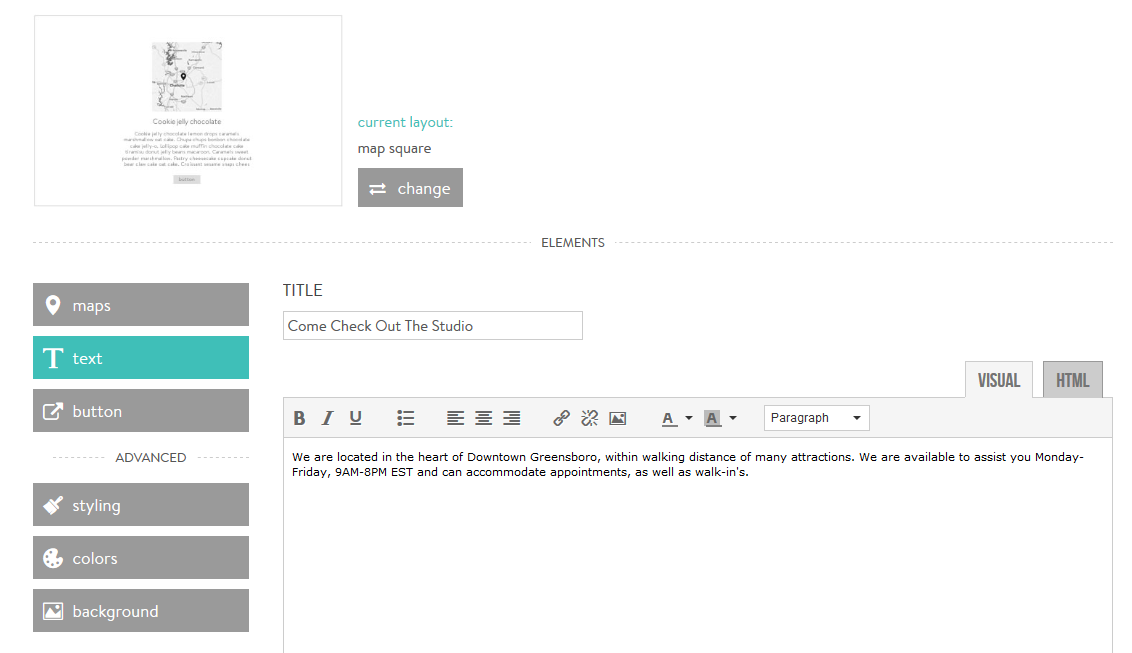 How your map, text, and/or button lay out together is determined by your choice of layout.
Display your map in a variety of ways by choosing your desired layout. Your options are map square, map banner, map right, and map left.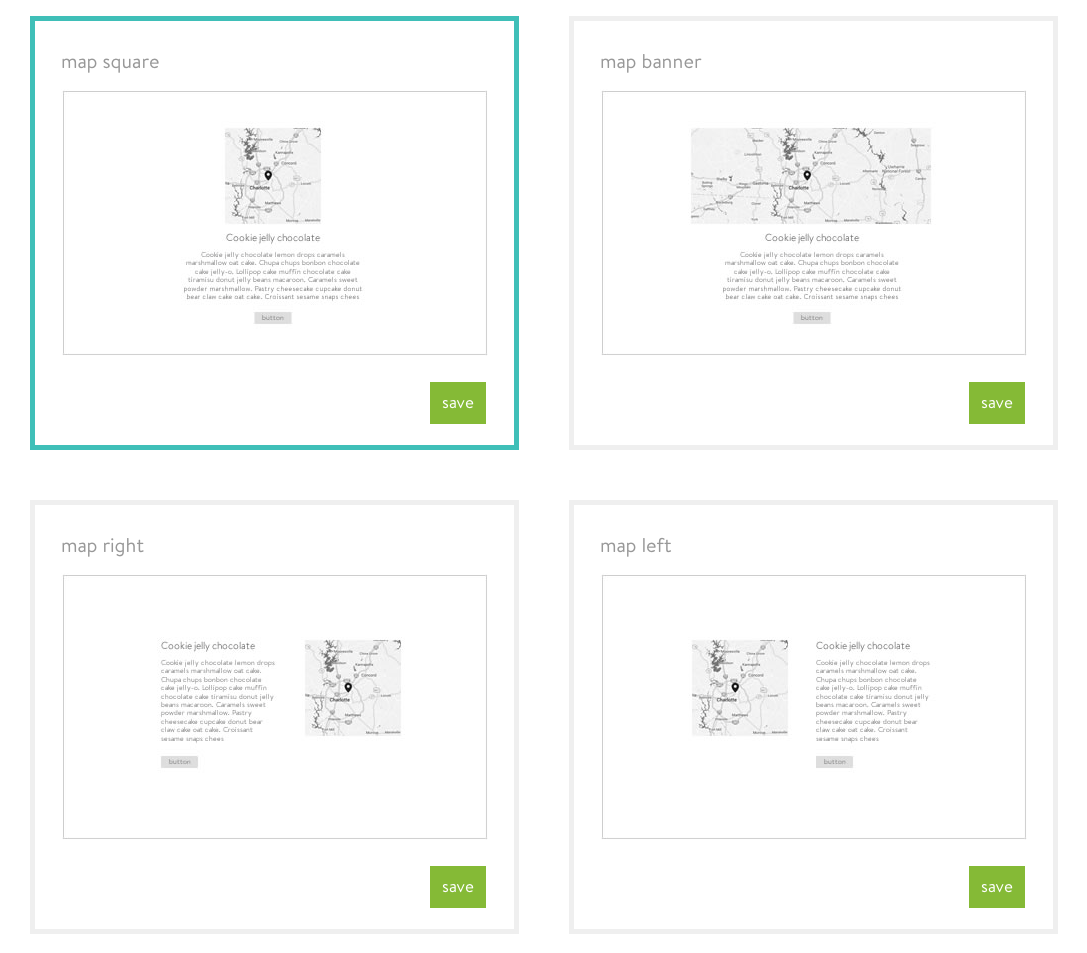 PRO TIP: The map banner layout can flush the screen or not based on your selection in the styling area:
Not Flushed:

Flushed:

STYLING
The Styling area allows you to customize the space below and inside of your Map block. If using the map banner layout, you will also have the option to customize the overlay opacity and whether or not your block flushes the screen or not. Space Below Blocks controls the amount of space before the next block begins. Space Inside Blocks: controls the amount of space at the top and bottom of a block.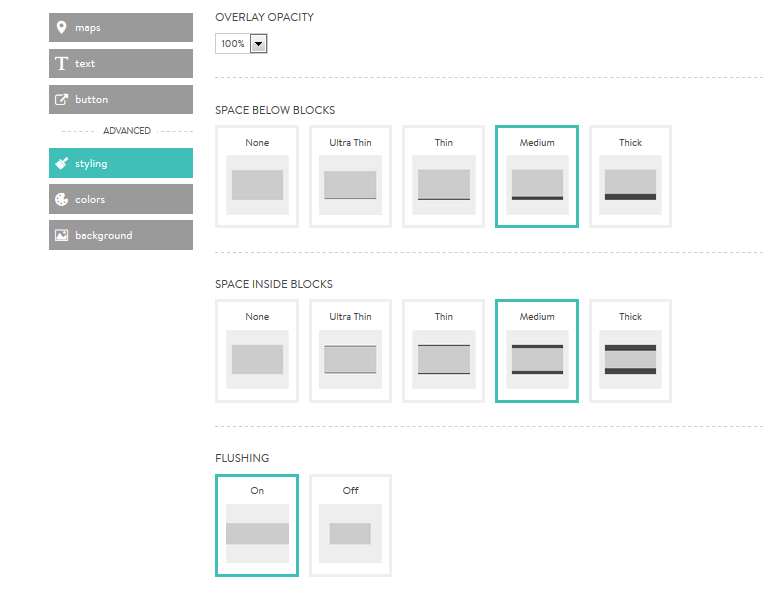 COLORS
You may customize the colors of your Map block to be different from your global color selections. Click on the color box to change your colors. You may select from your accent colors or pick a new color. Press OK followed by save changes when you are happy with your color selection.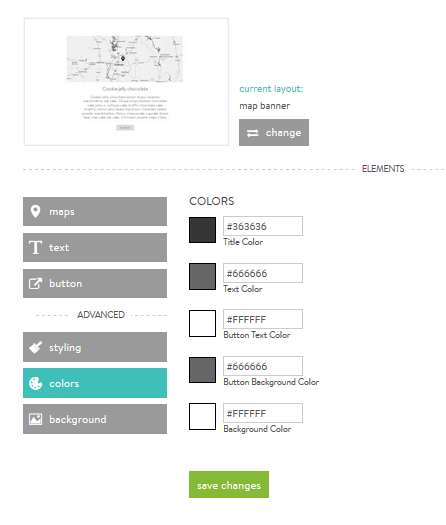 BACKGROUND
You can add a background image to display behind your Map block. You can upload your own custom background image or choose one from the Background Library. You can customize how the background image is displayed in the Background Settings.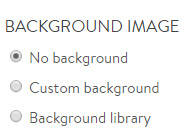 The great thing about a map block is that you can put it anywhere! Place it at the bottom of a homepage, or add it to your About or Contact page to beef it up. Placing a Google Map on your website can also increase your visibility on Google and improve your SEO. If you want further help with your SEO from our Google-Certified experts, be sure to check out our SEO GO Service.