Add a Banner image slideshow featuring text and buttons to create a great visual and to highlight important information on your website.
The first step is to add images. You can add one image, or add multiple images which will display as a slideshow. You can upload images from your computer, insert images from the Clipboard, or add images from the Stock Image library.
PRO TIP! It's best to use horizontal, not vertical, images in the banner. We recommend using images where the subject matter is in the center and not a close up.


Once you've added your images, you can click on each image thumbnail for further customization.
Edit Focal Point: Change the area of the image that is displayed in your banner.
Text
Title: Add a title to the image.
Subtitle: Add a descriptive statement to the image.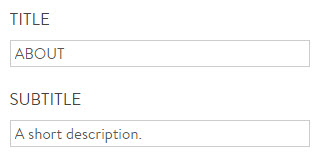 Text Alignment
Horizontal: Display the title and subtitle on the left, right, or in the center of the banner image. 
Vertical: Display the title and subtitle on the top, bottom, or in the center of the banner image.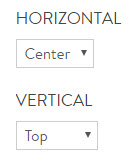 Link
Button Text: If you would like your banner to have a button, add button text.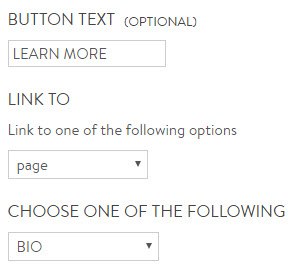 Link To: Set where your button will lead the viewer.
Link options include:
NONE: Your item would not link anywhere.
EXTERNAL LINK:  Direct your clients to helpful resources that exist in a place other than your website.
PAGE: Direct your visitors to an existing web page on your website.

FORM: Connect to a Custom Form you have created in your FORM BUILDER.

MARKETING: Direct users to a Campaign or Landing Page you have created in the MARKETING tool.

FILE: Allow users to open a PDF, JPG, PNG, or GIF file that has been uploaded to the DOCUMENTS area of your account's FILES section.

PHONE: Connecting your item to a phone number allows users to quickly click to call you.

EMAIL: Connecting your item to an email address opens a user's default mail client to easily send you an email.

ADDRESS: Allow users to find where you are by opening an address in Google Maps.

VIDEO: Add a video embed code obtained from YouTube or Vimeo to play in a light-box.

There are four different layouts for the Banner Block: Classic Full Screen, Classic Medium, Classic Short, and Classic Thin. Click save on the layout you wish to use.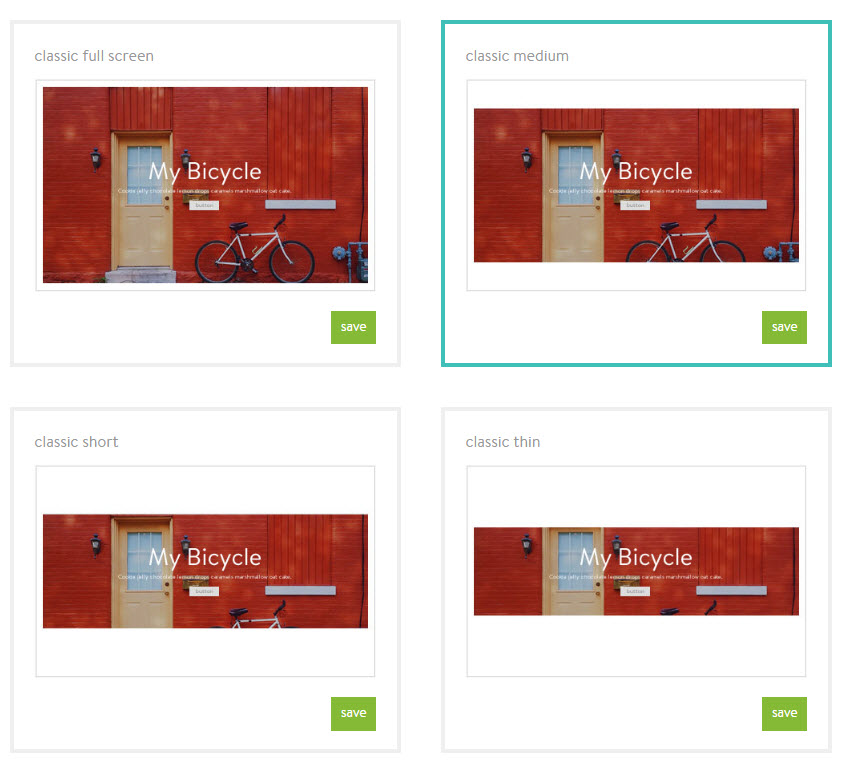 STYLING
Overlay Opacity: You can add an overlay color (in the Color tab, described below) to your Banner Block. The Overlay Opacity percentage determines how opaque your Banner Image will be.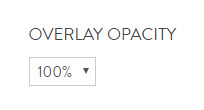 Scroll Animation: When set to "yes", your images will have a parallax scrolling effect applied, where a user's scrolling action determines which portion of your image is revealed. When set to "no", the image will not have a parallax scrolling effect and will scroll with your site.

Space Below Blocks: Controls the amount of space before the next block begins.

COLORS
You may customize the color of your Banner block to be different from your global settings selections. Click on the color box to change your colors. You may select from your accent colors or pick a new color. Press OK followed by save changes when you are happy with your color selection.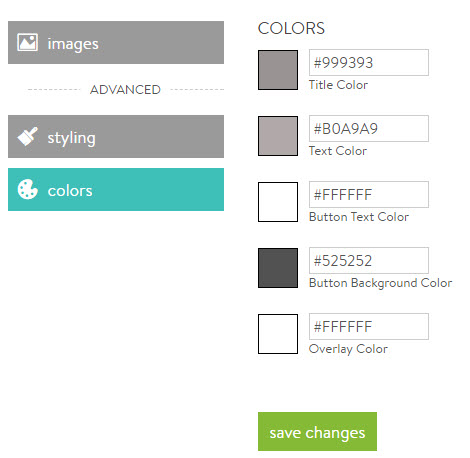 We recommend that you use horizontal images that are not close-ups for your Banner Blocks for best results.