Adding a drop down menu to your website is a great way to reduce the number of top level menus. Doing this makes it easier for your clients to find what they are looking for.
In BUILDER under the pages tab, click on the new page button.
A menu will appear with the option to add a new drop down. 
Upon clicking on drop down, a new header will be added to the bottom of your list of pages and you will be prompted to name your new drop down. Upon typing your desired drop down name, click save changes.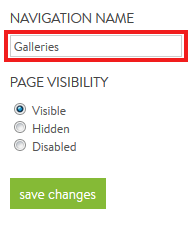 Click and drag pages on top of your new drop down page to nest them underneath the drop down.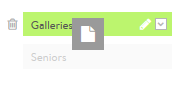 You will notice a blue line to indicate where your page will be dragged to before letting go of your cursor. A page added underneath a drop down will have a shorter blue line appear compared to being a top-level page. The pages in the drop down menu appear indented under the menu title.