You can add contact information for your company to the bottom of all your campaigns by entering your information once. Its an easy way to make sure your customers (or potential customers!) know how to get in touch with you.
To enter this information, click on the Marketing icon and hover over settings and click on footer.
From there, you can enter your company name, address, phone, and website as well as additional text. When you've completed this, click on save changes.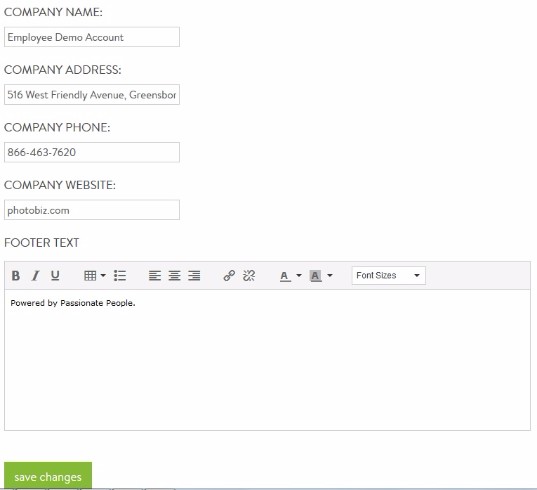 Below is an example of what the above entries will produce on your campaign: