With any submissions recieved through your custom forms, you have the ability to print any submissions for your records. You have the ability to view the submissions in your control panel and email inbox, but you can also print a hard copy of any submissions as well. 
To start, click on the icon for forms at the top of your control panel and choose the option for submissions.

Here you will be able to view your submissions based on the title of each form or the form header. The number of submissions for each form will be listed to the right of the form name. 
You can click on the name of the form (form header)to access individual submissions. There will a button that will allow you to print from here.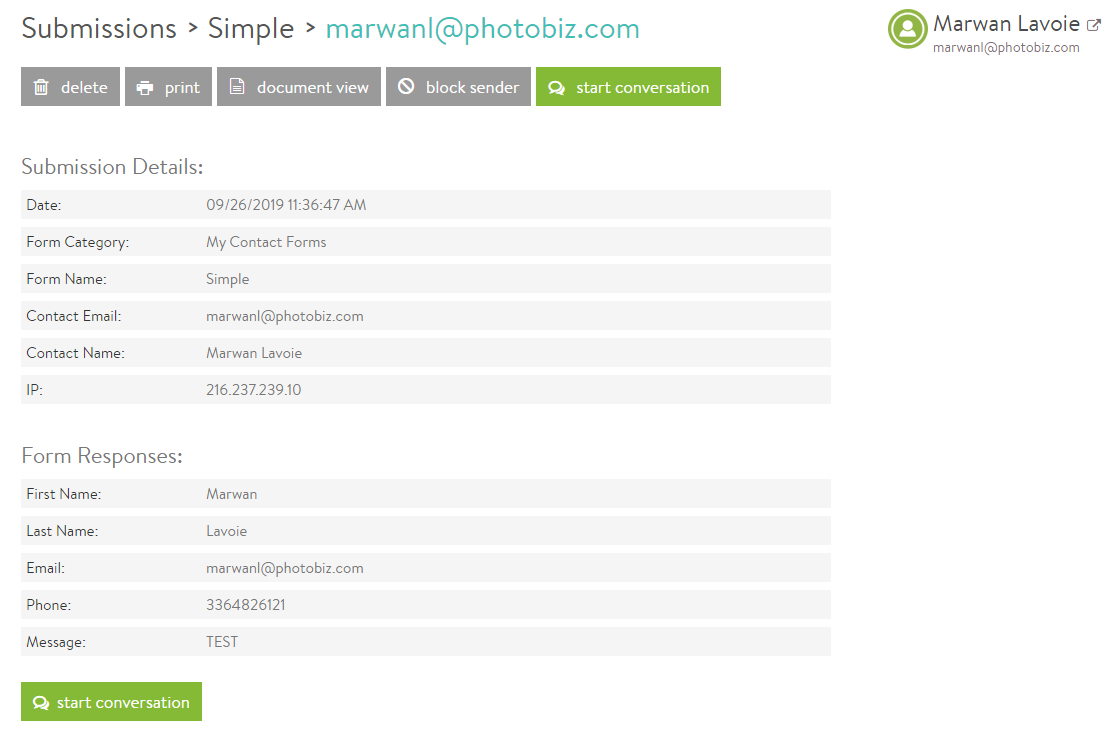 You can also click the checkbox next to your selected submission and choose the option to print without viewing the submission details.