If you would like to add text fields for your custom form you can easily do so from your control panel. You can add a text field to provide additional information for your custom form such as terms of use. You can also use a text editor option to be able to control the formatting of the text or to provide clickable links to your clients.
To begin, click on the icon for forms and choose form editor.
Click on your selected form name to access your form fields.
To add a section of text, click on add other fields and choose the option for text.

You can drag the text field anywhere on your custom form. You can also click the pencil icon to the right of this field to copy or delete.
You can also add a text editor under add other fields if you'd like to have complete control over the formatting of the text.
You can click anywhere within the text box to add and edit your text. You have the ability to edit your text size, color and format here.

You can also add a link from the link icon on the toolbar. You can also click on the option for HTML to the right of the text editor to add html code if needed.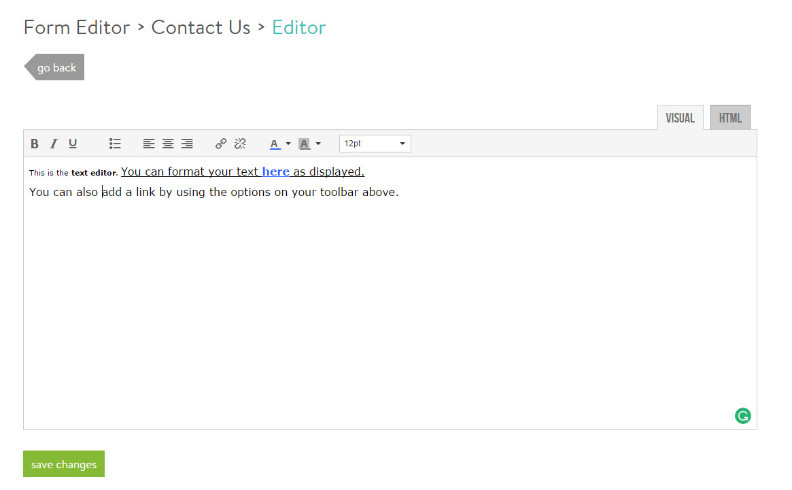 To keep your edits, click the save changes button below your text editor.