Music files added to your account must be in MP3 format. To add music to your account, click on the menu icon at the top right corner of your control panel and select Files and then click on Music.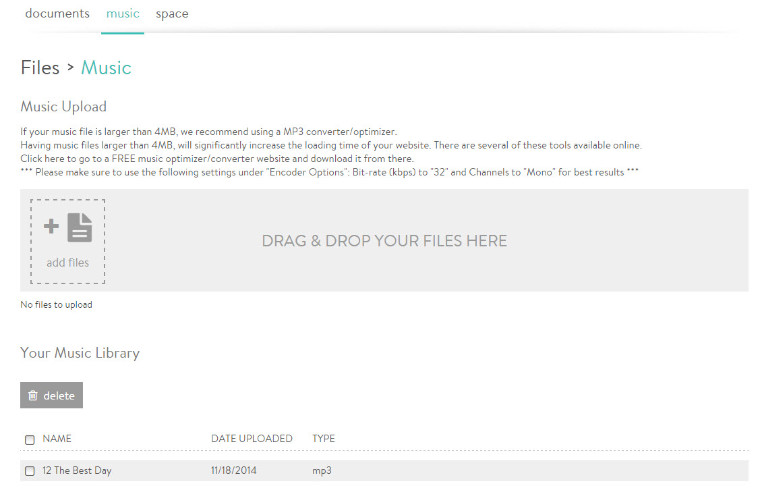 Choose the option for Add files to select your music.
Your uploaded music will now appear within Your Music Library below.
Now you can navigate to the page of your website that you want to play the music on, and select from the list of Your Music you have loaded. Music can be played on gallery pages in the Portfolio Sites and Site Builder.
If the music you want to load to your site is a file type other than an MP3 or larger than 4MB you have the option to use a free converter to optimize your files for use on the web. You can find this under the area for Files and Music or by clicking the link below:
Click here to go to a FREE music optimizer/converter website and download it from there.
Download and install the program, called Switch, then open Switch.
Note: You do not need to install any of the optional products Switch offers in the installation process.
Within Switch, set the Output Folder to your Desktop, or to a folder of your choice.
In Switch - click on the Add File(s) button to locate your music file.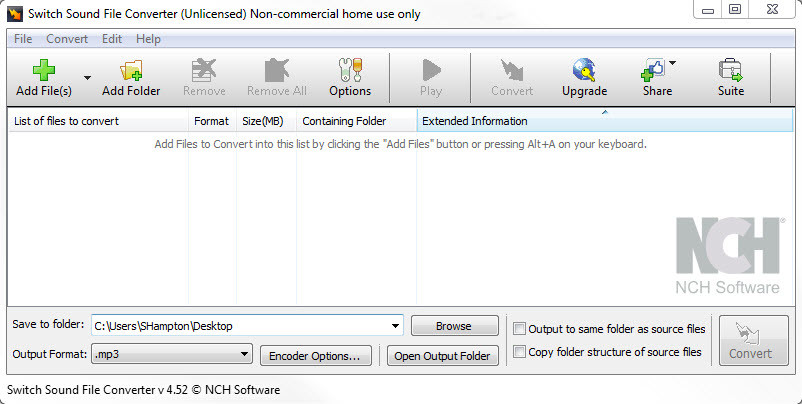 Convert your music file within Switch using the following settings:
Under "Encoder Options" use Constant Bitrate and set it to 32(kbps), then from the Channel Encoding Mode drop-down menu, select "Mono" for best results.
Make sure the Output format is ".mp3" and click the Convert button, and once the conversion process is complete your file will be placed in the output destination you selected.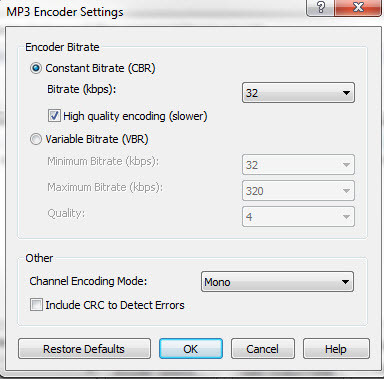 Return to the Files > Music area of your PhotoBiz account. Click on the Add Files button and locate the music file you just converted using Switch to load it to your account.