You can view your total, used, and available file space by clicking on the menu icon at the top right corner of your control panel and selecting Files then clicking on Space.
Here you can not only see the number of files used and available, you can also see where those files are used, and how many copies you have. (Note: Copies don't count toward your total space.)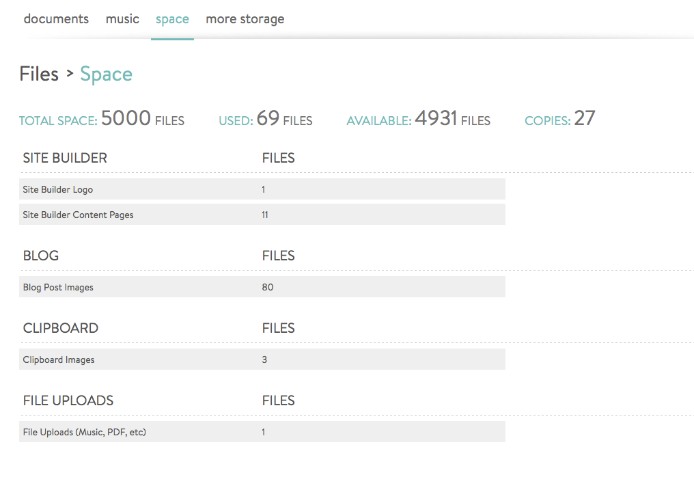 Need more file space? You can purchase additional file space by clicking on More Storage or by clicking on Account and changing your membership level.