If you wish to upload your own music selections to use on your website you can do so from within your control panel. To start click on the menu icon at the top right corner of your control panel and select Files and then click on Music.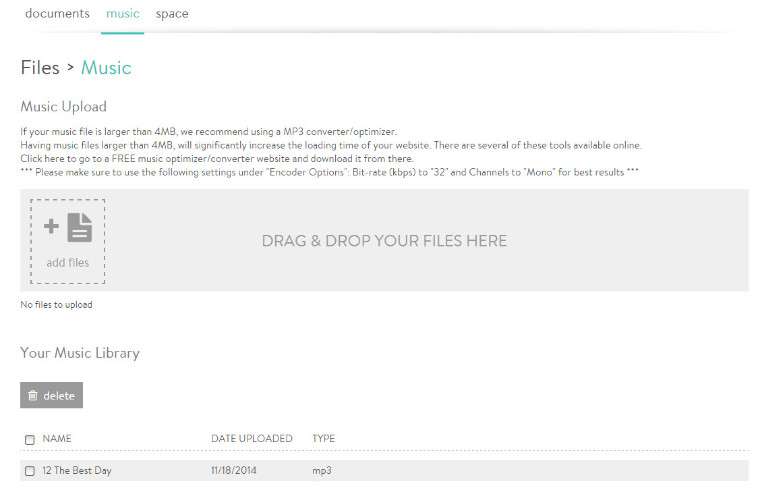 Click on Add Files to select an music file from your computer, and then click Upload.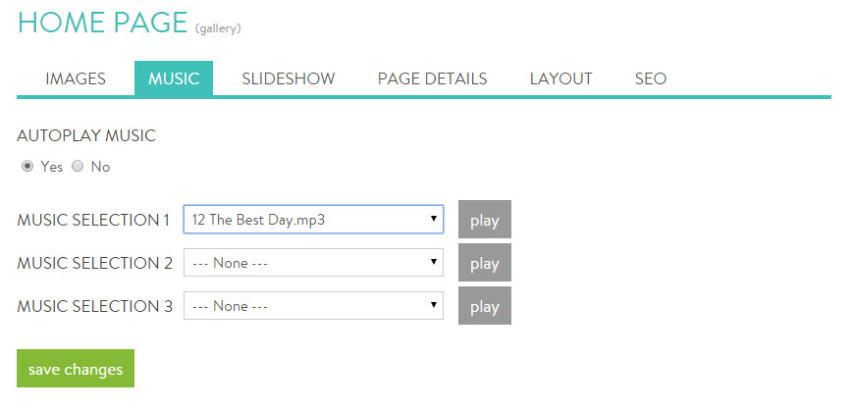 Your uploaded music will now appear below within your music library. In order to select the file to play on your website you just need to navigate to the product icon where you wish to add the music and choose the page for the music file to play on. Music can be played on gallery pages in the Portfolio and Builder.