PLEASE NOTE: The Registrations tool is not supported in Photobiz 8. You can use the FORMS product for the same functionality with added features.

Click here to learn howto create mini sessions using the Form Builder.
Our Registrations tool is a great way to set up mini-session sign-ups. This tool allows you to add time slots and allow people to sign up. Follow the guide below to learn how to set up your registrations for mini-sessions.
To start, click on the E-Commerce icon. Hover over sell online and click on registrations.
Click on new registration.
Fill in the form with information about your mini-session. In the seats available field, enter the total number of time slots you have available.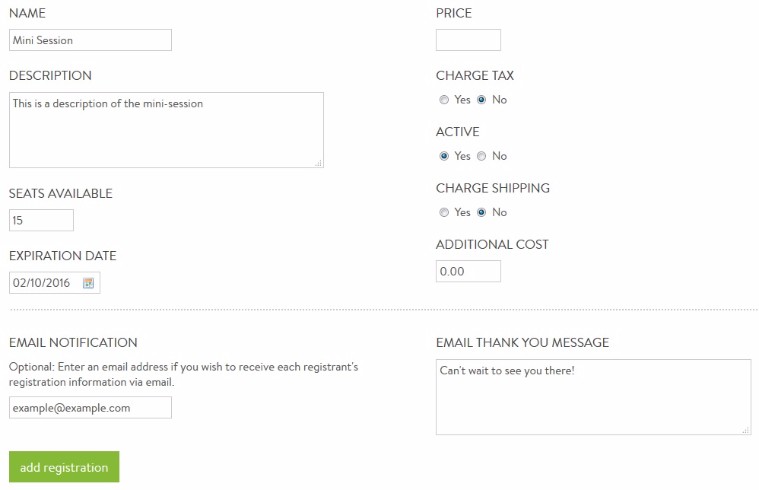 After you have the form filled in with all the necessary information, click on add registration.
When the registration has been added, you'll see additional tabs appear with more information you can enter about the mini-session.
Next, you'll want to add time slots. Click on the form fields tab and click on new field.

Enter a label like "Available Times" and select "Radio Select" for field type. Select yes for both limited quality available and required. Click add field.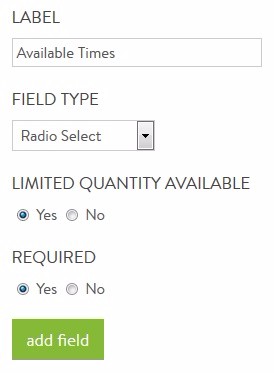 Click on choices and then new choice. The title will be the time slot (ie, 9:30-10:00am). You don't need to enter a description or additional fee, but make sure you enter 1 for the quantity.
When these settings are entered, click on add choice.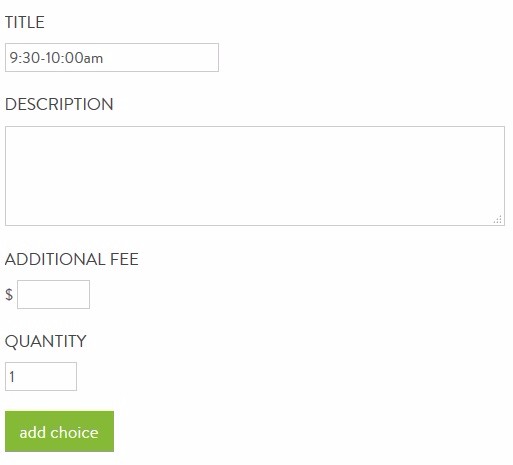 To continue adding time slots, click on Details and then click back on Choices, then click on new choice again and follow the steps above until all your available time slots are entered.
When everything is all set up, below is an example of what the time slot section may look like: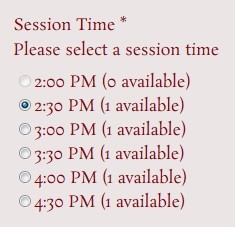 For more examples and advice about mini sessions, click here.
You'll want to promote your mini sessions when they're ready to sell. Click here to learn how to create a marketing campaign to promote your mini sessions.