A gallery page's primary purpose is to showcase images. To get started, click on the Builder icon and click on the web pages tab. 
From there, click on new page and then gallery. 
This will add a new gallery page to the bottom of your list of pages called "Extra Gallery". You can drag and drop the page on the left side of the screen to the position you'd like to be in your menu. You can also click on the pencil icon to update the page name.
There are a few different components to the gallery page: layout, page title, content, images, and html.
The layout section allows you to choose a layout for your page. There are lots of different layouts available, both slideshow-style layouts and grid-style layouts. To change your layout, click on the change button, select a new layout, then click on save changes.
The page title section allows you to change the title of the page that will show at the top of the page. This does not change what the page is labeled as in the menu.
The content section allows you to add some text that will show under the title, but above the images on your gallery page. If you're going to add text here, it is best to keep the text fairly brief, since the focus of the page is the images.
Of course, the most important part of this page is adding images. Under the images section, click on upload, then click on add files and open your images, and click on the green upload button.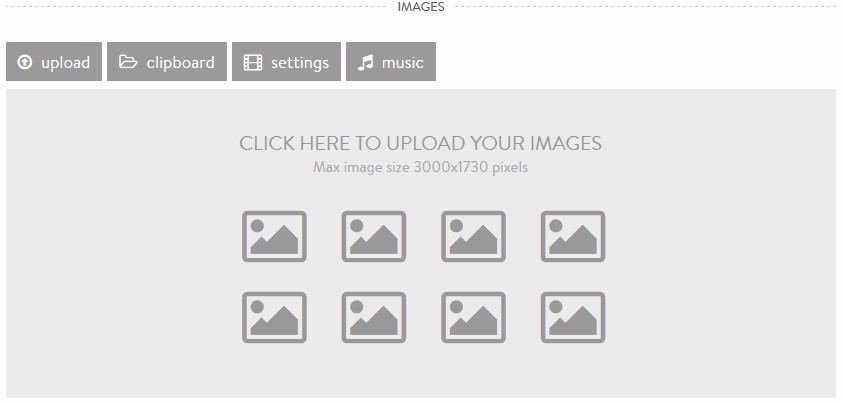 After you've added your images, you can click on the settings button to control the slideshow settings (this only applies if you're using a slideshow layout) and the music button to add music to the page if you'd like.
For more information about adding music to a page, click here.
For more information on slideshow settings, click here. 
At the bottom of the page, you can add some HTML code if needed. This is a good place to embed a video or a map if needed.
Note: Code added to the HTML section will not appear on the mobile site.