If you're using the PhotoBiz To Go app to manage your blog's posts, comments, or tags. Additionally, if you'd like to see what your live blog page looks like, you can access your blog directly from the app.
To do so, open the app and login, then tap on the blog icon. From there, you can tap on the button for view blog, then tap the button for view your blog.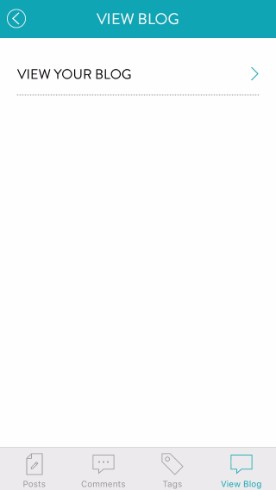 Your blog site will open up in your default browser on your mobile device.