If you're on the go and need to manage your blog tags, the PhotoBiz To Go App is a great way to do it, quickly and easily.
First, open your PhotoBiz To Go App and log in, then tap on the blog icon, then tap on the tags button at the bottom of the screen. This will bring you to your list of tags.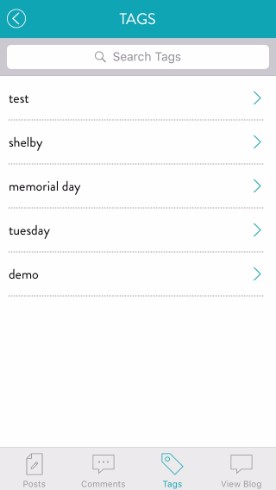 From here, you can tap on one of your tags to edit it, then click on save.