If you're on the go and need to manage your blog posts, the PhotoBiz To Go App is a great way to do it, quickly and easily.
First, open your PhotoBiz To Go App and log in, then tap on the blog icon. 
From there, you'll see a list of your posts. Tap the name of the post you'd like to manage.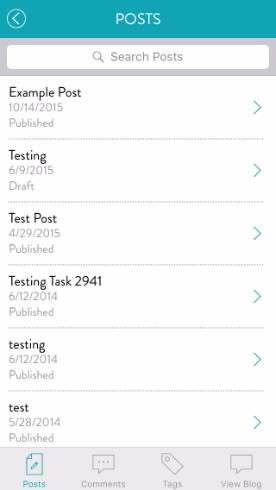 After you tap on the name of the post, you'll see all the aspects of this particular post you can edit: Post Title, Post Author, Allow Comments (yes/no), Post Tags (add/delete), and Publish Status (Published/Draft).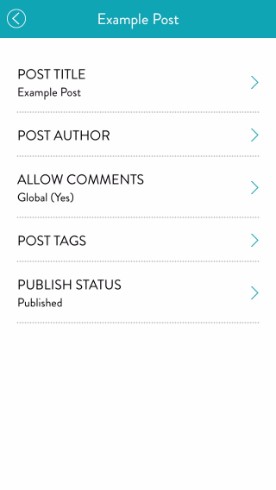 When you make changes to any of these sections, make sure to click the green save button.