In order to set up a marquee page, first access the Builder icon and click on web pages. From there, select your marquee page or add a marquee page if needed using the new page button.
There are a few different components to the gallery page: layout, page title, banner images, content, and html.
The layout section allows you to choose a layout for your page. Choosing a layout here will control the position of your banner images and your HTML content. You can use a standard banner layout that will place your banner across the top of the page, or you can choose a layout that will show all your uploaded banner images at once without a slideshow.
The page title section allows you to change the title of the page that will show at the top of the page. This does not change what the page is labeled as in the menu.
The banner images section allows you to add images to your banner, either uploaded from your computer or inserted from the clipboard.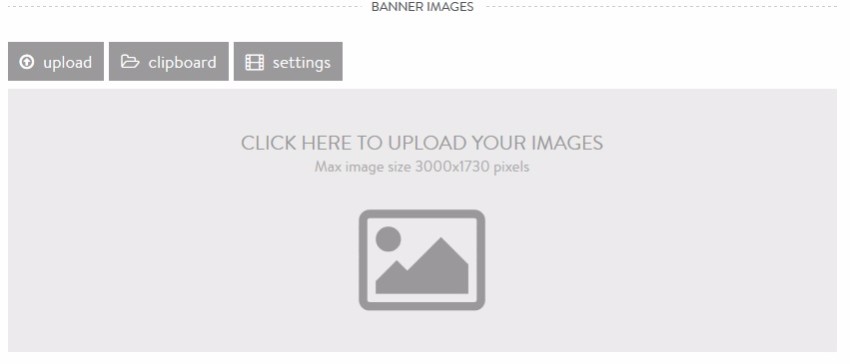 There are many options for customizing your banner. Click here for more information regarding your customization options. Note that these customization options only apply if you're using a banner style layout.
The content section allows you to add some text that will show under the title, but above the images on your gallery page. On your home page, it is best to have a few sentences introducing your business and your website. It is a good idea to include your business name, your main product/service offering, and your location. 
At the bottom of the page, you can add some HTML code if needed. This is a good place to embed a video or a map if needed. Note: Code added to the HTML section will not appear on the mobile site.