Uploading your logo to your Splash Page is a great way to build brand recognition of your website so that viewers have a consistent experience between your Splash Page to your website to your social media accounts, etc.
To get started, first click on the Portfolio icon and select the logo tab. 
Here, you have the ability to choose your logo alignment (left, center, or right) and upload your image by selecting auto-size logo (JPG only) or original format (PNG, JPG). We recommend using original format and a PNG file. The maximum dimensions are 1000 pixels wide by 250 pixels high.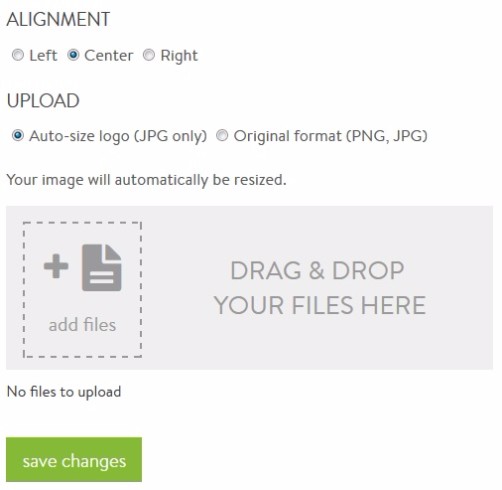 After you've selected your logo file, click on the green upload button that appears, then click on save changes.
When you're ready for your Splash Intro changes to be live, make sure to click on publish and then publish now.