You have the ability to add a custom watermark to your event images in your store. This is a great option to maintain your brand while sharing your images with your clients. To begin, mouse over events in your ecommerce control panel and click preferences. Next click the tab for watermark. 
Now you can set the watermark opacity and upload your own watermark as a PNG file with a transparent background. It can be up to 1500 x 865 pixels. 
To upload, click add files, select the file from your computer, and then click upload.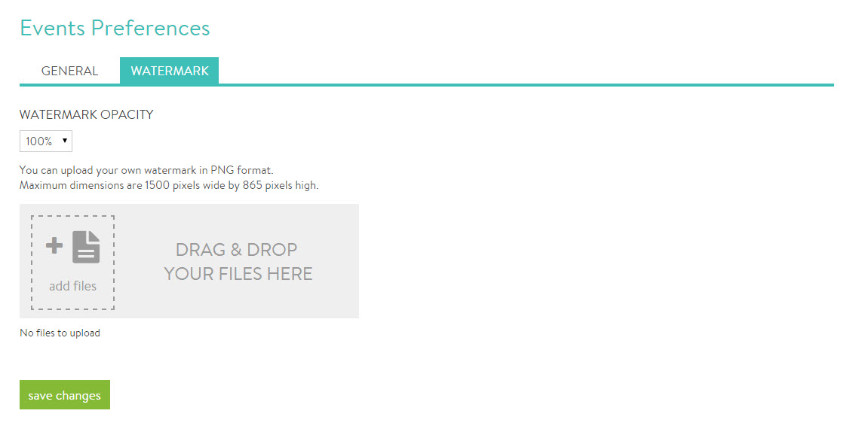 The watermark opacity here is a global setting, it can also be adjusted at the individual event level.
Once you update your watermark settings, click on the save changes.
If you don't upload a custom watermark, you can still choose an opacity and our default copyright symbol will display as a watermark.