PLEASE NOTE: The Registrations tool is not supported in Photobiz 8. You can use the FORMS product for the same functionality with added features.

Click here to learn how to create a Custom Form.
If sales are hot, and your registration options are all sold (there are no more of a choice available), you can choose how that choice is displayed from the ecommerce global settings.
Mouse over Settings and click General Settings. You will come to the global settings tab. There is a section that asks WHEN A FORM QUANTITY USED REACHES 0, THE CHOICE SHOULD BE and here you have the option to have the form quantity display as grayed out or hidden. Use the drop down menu to choose which you prefer.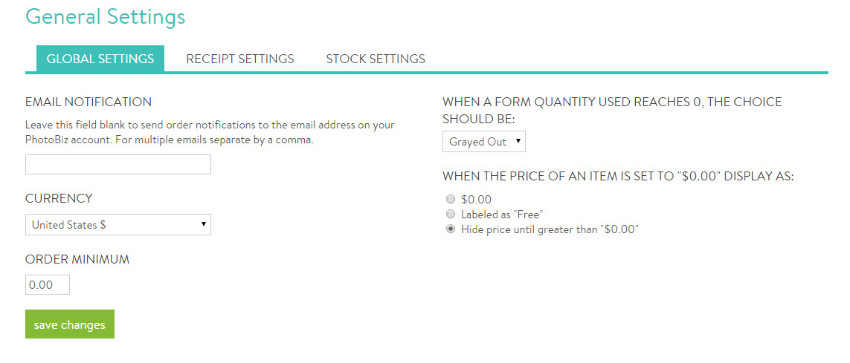 In order to keep your modifications, you must click on save changes at the bottom of this page.