It is helpful to be notified when customers place orders. In your ecommerce control panel you can set what email address you would like to have order notifications sent. To set email notification mouse over settings and select general settings. From the global settings tab, you can enter your email address in the email notification field.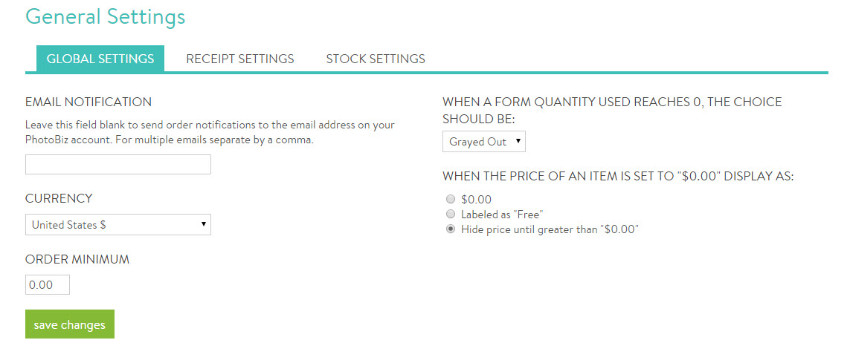 Click on save changes at the bottom and any order notifcations will be sent to the email address entered. You can have the notifications go to multiple email address by separating the email addresses with commas.
You can also view your order notifications inside the control panel by clicking the bell in the top menu or going to ecommerce > tracking > orders.